Lifestyle portraits are wonderful for capturing the posed and also the candid moments between you and your equine partner.
Lifestyle portraits are a great way to document your bond with your horse or be a styled session showing off your horse's good looks and your favorite outfit, or capture your horses galloping in a pasture or doing liberty work with the Liberty package.
Lifestyle Portraits, Liberty, and Riding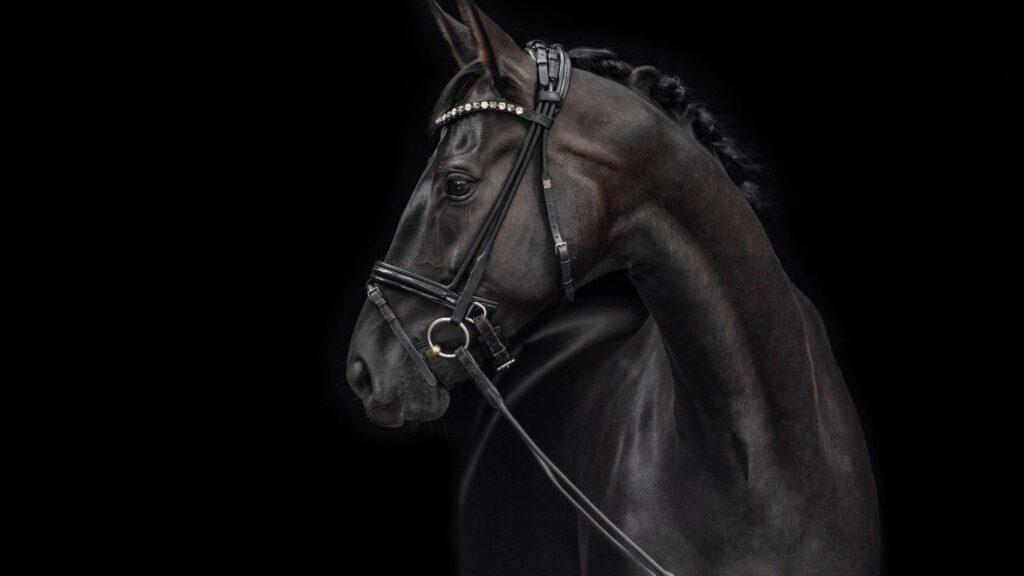 MINI PORTRAIT
This is a mini collection that focuses on you and your horse! While working in a enclosed barn or arena, we take various poses all while working with the traditional black background. This collection includes:
30 minute session
1 outfit
10 digitally edited photos with a print release
$150
+ Add Gold/silver leaf or glitter for $50 fee. (Seasonal)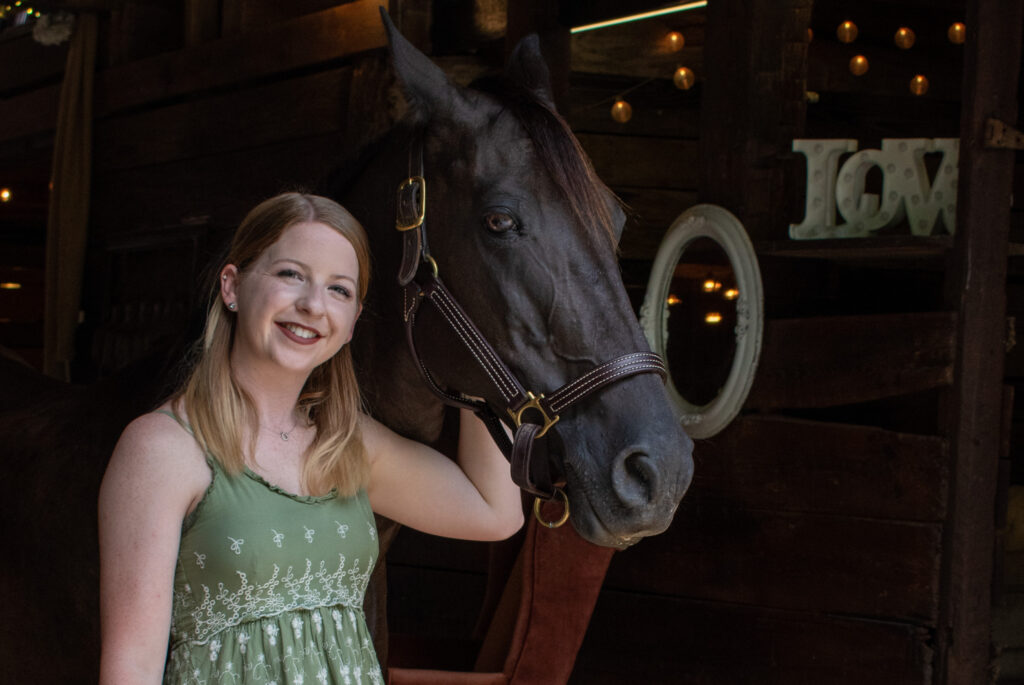 HORSE AND RIDER PORTRAIT
This collection is PERFECT for the rider who wants the pictures to be all about them and their horse! We can have you and up to three of your favorite horses in on the photography fun!
With choices between your favorite creek, field, or even in front of your stables, any spot that has meaning these locations are what makes this collection so unique! This collection includes:
up to 2 hours
up to 3 outfit changes
20 digitally edited photos with a print release
$250
+ Add Gold/silver leaf or glitter for $50 fee. (Seasonal)
Looking for inspiration on your portrait session? You could dress your horse in your newest matching tack set and have them professionally braided, or you could wear a flowy dress for some golden hour portraits. Your session could consist entirely of portraits and candid moments of your horse if you choose, or it could celebrate your recent marriage or graduation, or involve your children with your horses. You can really make natural portrait sessions your own!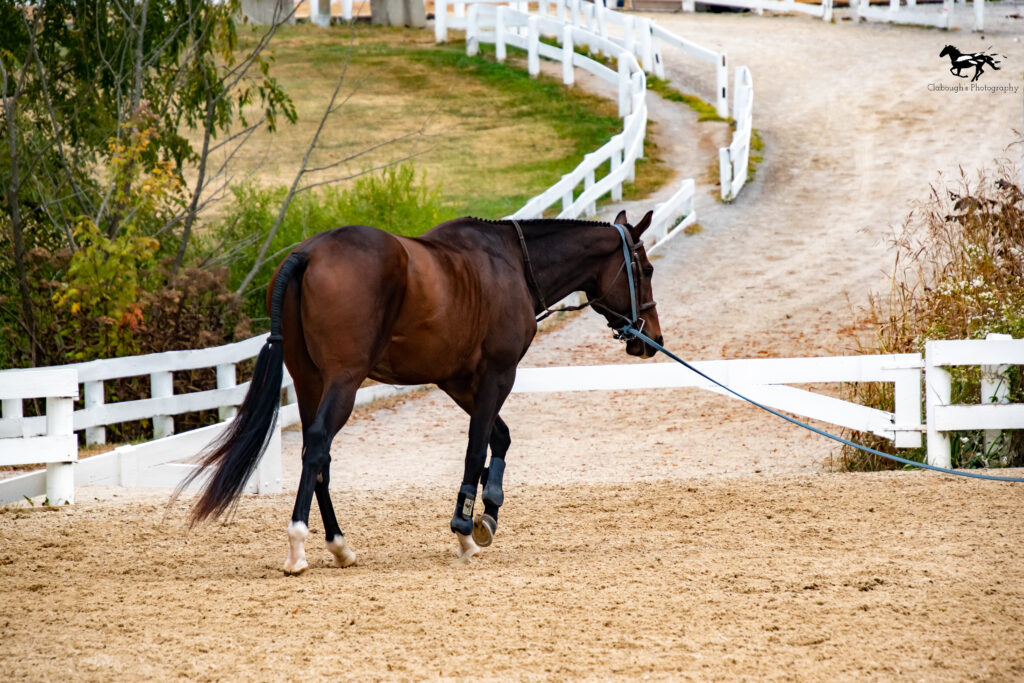 LIBERTY
Images split between group and individual photos (depending on package) including action shots and candid portraits.
Liberty sessions require a safe fenced area for your horses to safely run and play.
$50 per additional horse.
Two options to choose from:
Group: one hour including up to 6 horses in a group.
Individual: 15 minute individual sessions for up to 4 horses.
$350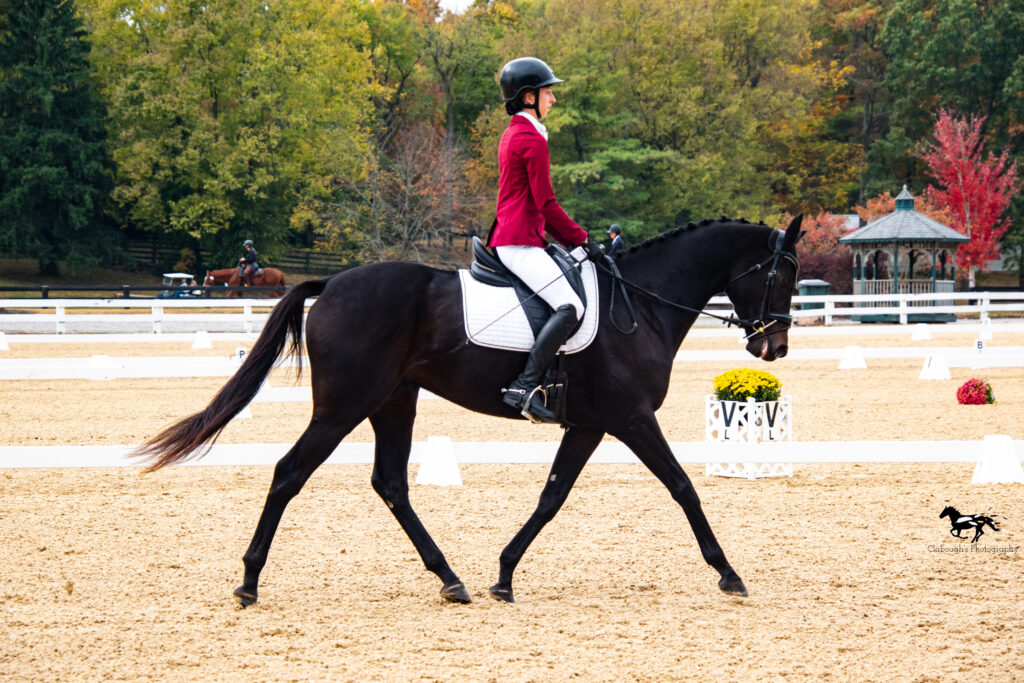 RIDING/WORKING
Individual
1 hour long session including one horse/rider pair. Includes riding/working shots and candid images if desired.
$250
Group (minimum 3 riders)
All edited images of the photographer's choice are provided to each participant. Approximately one hour is allocated for every three riders.
$125 per horse/rider pair
Faux-Show Group Option – only pay for the images you love!
Similar to a horse show, you show up, ride, and receive a digital proof gallery where you can purchase individual images or the whole gallery for a deal. Digital media sized images are provided.
At least 10 horses or riders requires per Faux-Show session.
Requires a $50 deposit for each rider that will go towards purchasing digital images.