Horse Shows are more than just a red ribbon, or a single round, as any equestrian knows, good day or bad; it is an experience, a feeling, and it is fleeting.
From the early start of the morning, the pre-class jitters, the brief moments of being in the ring and the ecstatic praise, they present a memorable trial for both horse and rider. As an equestrian myself, I believe that these days deserve to be preserved as more than a singular photo that is taken of all riders, you deserve your memories preserved, from start to finish, whether it is your first show with a green pony or competing in the 1.10's at an A level show, all your memories can and should be treasured. This is where I come in, offering a unique and highly catered experience to competing equestrians. I see the importance in each moment and I want to help you capture them all forever.
01. Event Calendar
Upcoming Shows
Tennessee Valley Hunter-Jumper Alliance at River Glen – March 26th
02. Before Your Competition
Where I am the OP
Signup
Booking your ride costs just $20 and comes off the price final price. The booking fee can be refunded or rolled over if you need to scratch or arenas run late.

Booking guarantees priority coverage, priority upload after the show, and priority editing once you place your order.
Note: for those riding twice, it only guarantees coverage of one performance. Where there are two bookings for the same time-slot, priority will be given to the first to pay: your time-slot is not secured until payment is received.
Bookings close minimum 5pm the evening before -check social media for exact cut offs. If you've missed the cut off, you'll still be able to pre-register.
Where I am not the OP, but you booked me for Private Client Coverage
Pre-register
Since the start time can be pretty flexible in many horse events, the safest bet is to pre-register.
Shortly before your event, I'll post a link to my social media. Follow Clabough's Entertainment & Photography on Facebook to stay up to date!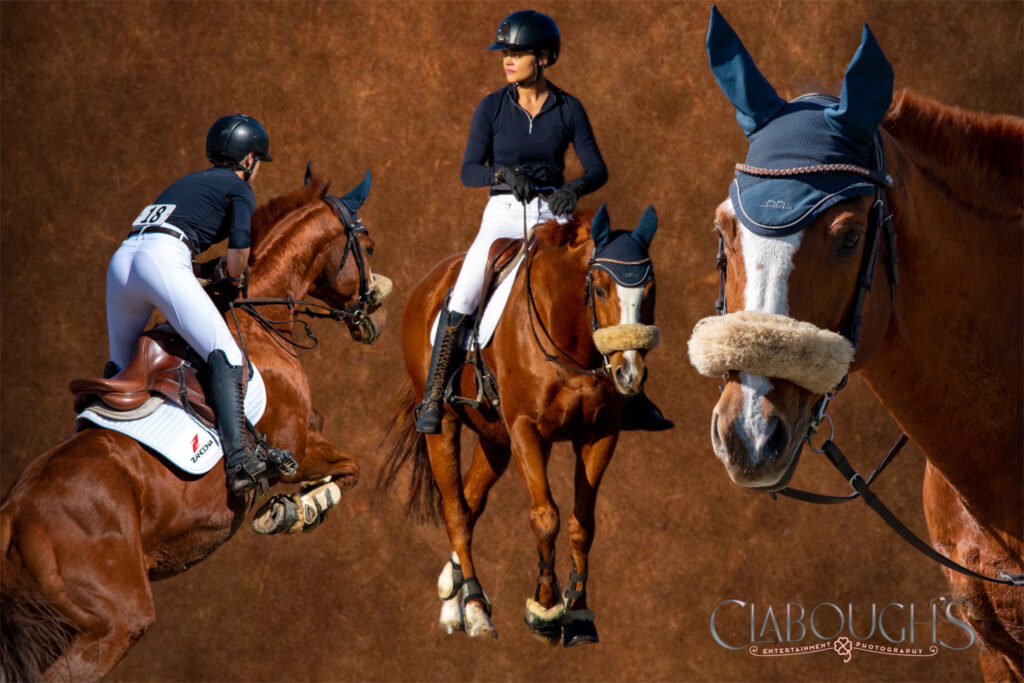 03. Info For Event Organizers & Club Committees
ARE YOU LOOKING FOR A DEDICATED PHOTOGRAPHER TO COVER YOUR EVENT AND DO IT JUSTICE?
WHAT I OFFER YOUR EVENT OR CLUB:
Free event coverage
Un-edited proofs made available online for competitors within 24-48 hours of event finish
Purchased images edited for riders in 1-3 business days when purchased in the week following the event, or 3-10 business days when purchased afterwards
Images sorted into individual albums where possible for rider's convenience
No travel charge for events within a 60 minute distance from zip code 37876
A sample of ridden images supplied to the club committee for advertising purposes (with credit to Clabough's Entertainment & Photography) to be negotiated with committee. The club can also request copies of all images purchased by competitors.
Additional images for club promotion may be negotiated (e.g. prizes; committee headshots; prize-giving)
Comprehensive coverage of competitors, including performance and candid moments so they'll never forget your event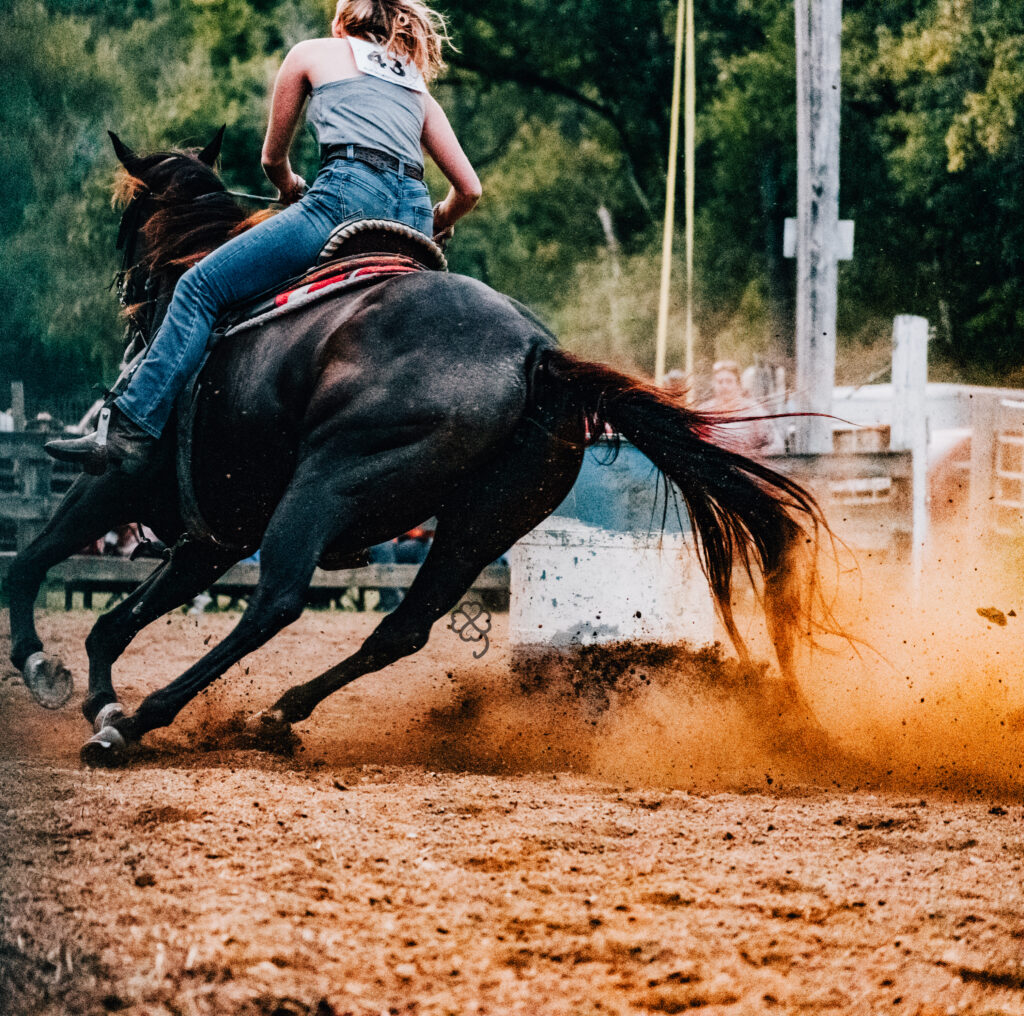 *want to add a Mini Portrait Sessions at an event? Mini Portrait Sessions are 20-30 minute sessions with either you and your horse or just your horse, during the best light of the day (daybreak and just before sunset). $100
Digitals
*Great for posting on Social Media, Advertising your horse for sale or other Web use.
1 Digital Image – $15.00
1 High Res Digital – $25.00
5 Digital Images (low res) – $50.00
5 Digital Images (high res) – $100.00
10 Digital Images (low res) – $100.00 
10 Digital Images (high res) – $175.00 
All your Digital Images (Per horse – Per Show)                                    $350.00
What Can Show Managers Expect?
As an Official Photographer, I provide a service not only to the exhibitors at the show, but also the show management and venue. This can include photos for media release, sponsor/award images, and additional photographs of the venue and staff.
While I do ask for exclusivity in the position of "Official Photographer" for clarity in marketing, I always welcome Private Client photographers to work with their own clients as I recognize that I cannot meet the style or budget of every rider. For this reason, I only photograph the tests of riders who have signed-up with me. Candids of riders in warmup, around the grounds, and all of awards are still covered for every show.
I can also provide paperwork regarding insurance and licenses as needed for both management and venues.
04. Event Sponsorship
I love giving back to the equestrian community as often as I can. If your committee is in need of donations of prizes, please let me know.
Where I am not the OP, I can donate a photo-session experiences starting at value of $290+
Where I am the OP, I can donate vouchers for image purchases, starting at value of $15+
Please note that for any cash sponsorships, the ability to set up my pop-up studio at a covered area or stable block during one of your events is essential.
05. Private Client Photography
As someone who grew up running around arenas, eating tacos in a bag, and spending cold days wrapped in horse coolers, I know all that goes along with horse shows. The long hours spent training to get there, the early mornings, the long trailer rides, the hot afternoons in the sun, and the hours spent on the sidelines, waiting for your class. I also know that horse shows tend to fly by in the blink of an eye and before you realize it, it's over and all the moments have become memories. More often than not all you are left with are cell phone videos, Snapchat memories, and if you are lucky one or two photos from the show photographer.
YOU AND I BOTH KNOW THAT THERE'S SO MUCH MORE TO A COMPETITION DAY THAN YOUR SHORT TIME IN THE RING!
When you select Private Client Event Photography, you and your team get a dedicated paparazzi for a day!
This session is a mix of performance photographs and a more documentary style session. It includes your preparation, warm-up, performance, and some candid moments with you, your horse and your team.
Vendor fees (i.e. a fee imposed by the venue, committee or Official Photographer) may apply. These additional fees are shared equally across all bookings.
Discounted daily and weekly rates are available if 4+ riders from the same barn book together!
Options include Day Coverage, 3 Day Event Coverage, and Full Week Coverage rates with a full gallery of images included and lightly edited. This is perfect for capturing you and a group of friends, and your horse.
That means you will get – Candids – Action shots – Digitals for download (web only) Travel fees may apply.
Day Rates • $250.00 • 1 day • per horse Looking for coverage only for a day? This is the option for you!
3 Day Event Rates • $750.00 • 3 days • per horse This option covers all three disciplines on each day.
Full Week Rates • $1250.00 • full week • per horse All inclusive means just that – you will receive coverage of all of your rides, as well as web-sized digital versions of all photos taken during your rides! Limited to ten riders.
As a Private Client Photographer, I am not exclusive to the event and other photographers are welcome to photograph their own clients. I attend the show in the same way that other private vendors such as braiders or trainers do.
All prices are subject to change without notice.
Taxes are not listed on packages, and will be added once an invoice is sent per TN STATE TAX.
WHY NOT TAKE ADVANTAGE OF THAT, WITH A BLACK BACKGROUND SESSION AT YOUR HORSE SHOW?
Get in touch to arrange a pop up studio at your show. Minimum of three bookings required, and show committee approval required.
07. After Your Competition
Can I Screenshot The Images?

No. Screenshotting images is legally considered theft. In doing so you are agreeing to be charged via invoice.
Are Your Images Edited?

Images are edited upon purchase.

Usually, I only upload unedited proofs. Occasionally I will upload lightly edited versions. Edits upon purchase include cropping, straightening, adjusting lighting and clarity.

Please note that my image style is more "dark and moody" than "bright and airy". This is a signature of my work and can not be altered.
Can I Get Additional Edits On These Images? Remove A Person Or Object?

Yes. This can be anywhere from a further $5-$50, depending on the intensity of the manipulation. Some drastic edits may not be feasible. Please contact me for an exact quote.
Can I Put Instagram/Snapchat/etc Filters On Your Images?

No. This is because it misrepresents my work to potential clients and may degrade the quality of the photograph. Please contact me for permission before manipulating the work in any way, such as a graphic designer creating breeding/sales advert.
What Is The Turn Around Time For Editing?

The week after your competition: 1-3 days
8+ days after your competition: 3-10 days

This is because I clear out my schedule to process these images in the week immediately after your competition. If you order your images later, I am often working on other events or photoshoots, so I can't guarantee I'll process them as quickly.

Note – if you selected additional edits, e.g. object or person removal, these may take longer.
Can Sponsors Repost or Share Images?

Sponsors can share your images, but not download or re-post.
If sponsors wish to re-post images themselves, use them as part of their ongoing promotion or website, they can purchase a commercial license through me.
What Size Are The Images & Can I Print Them?

Images can be purchased in social media size, which is insufficient for printing (2048px on the longside, 72dpi) or high resolution (up to 6700px on the longside – note this varies based on crop) at 300dpi.
How Do I Order Photos?

1. Click the 'View Proofs' link to take you to the galleries.
2. Select your event and navigate to your images. Most will be by back numbers.
3. When you like an image, add an image to your shortlist of favorites.
4. Email me the File Name(s).
5. I will then email you back with an invoice via Quickbooks, or you are welcome to pay via Venmo.
Can I Purchase Images Without A Watermark?

Proof galleries include a large watermark to prevent theft.

Social media sized images include a small signature, in the form of my logo.

High resolution files include no signature.
Who Owns The Copyright To These Images?

Under Tennessee Law, copyright remains with the photographer who took the picture for their lifetime and a further 70 years.

When you buy a photo, you are buying a copy of the image with a particular set of rights, known as licencing.

Images available via my galleries are available for an indefinite personal use licence. This excludes you from using the image to make a profit. For example, under a personal use licence, you could put your photograph on a mug for your own use or to gift a friend – but you could not produce a range of mugs with the photograph to sell on to the public. If you wanted to do that, you would need permission and to purchase a commercial use licence. Think of it as you would a book – you only buy a copy. You would not then own the story and be able to produce copies of the same story to sell on.

With a personal use licence, it also means that if someone approached you to use a photo of yourself for their business (e.g. a sponsor), because you do not own the copyright, you don't have the rights to give them that permission. The business would need to contact the photographer.

The line between personal use and commercial use can become difficult when you own a business, such as training and selling horses, or even a non-equine business where you wish to use an image in your promotional material. When in doubt, it is best to contact your photographer to confirm the permitted uses of your image.